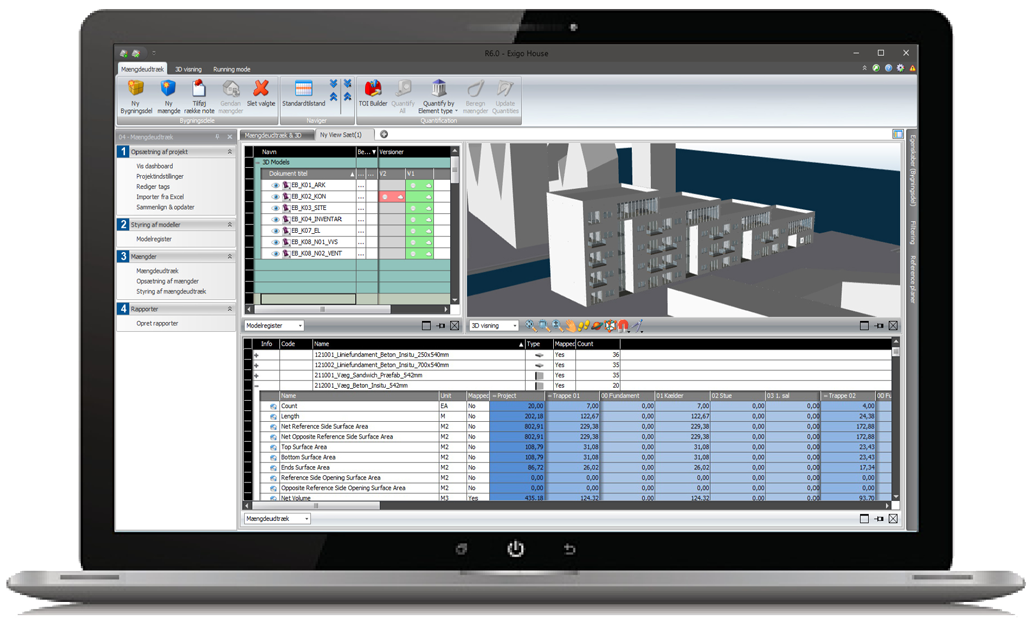 BIM 3D, 4D og 5D with Vico Office
Vico Office is a BIM/VDC (Building Information Modeling/Virtual Design and Construction) tool where you connect your 3D models (e.g., from Revit) with your finances (5D) and your schedule (4D). It's an integrated tool, so you only need your data in one place. It's modular and can be both purchased and rented.
Read much more about the possibilities with Vico Office at: www.vicooffice.dk.
You can also read more about 2D to 7D BIM here..
"Drees & Sommer uses the Vico Office for scheduling, quantity take-off, and cost estimation. Vico Office provides a comprehensive overview of all process aspects because everything is linked within the program. When we make changes, we can quickly see the impact of those changes on both cost estimates and schedules. This results in high-quality projects for us."