Simpel platform
Plannerly provides a simple and visual platform where you can plan and keep track of the design process. BIM. For at gøre det nemt for dig er det hele online og gemt i skyen.
Plannerly is divided into five main functions: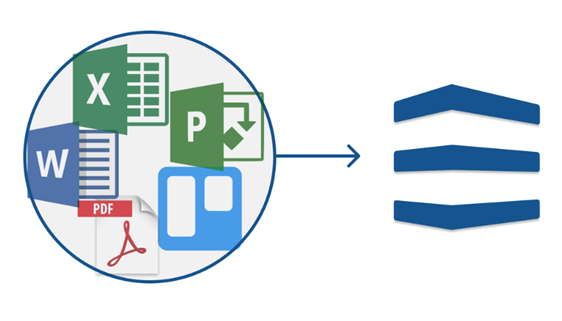 Online BIM planning
Designing with BIM opens up a wide range of incredible possibilities, but the planning and distribution of responsibilities are more complex than ever.
Endless files in Word and Excel and a lack of clarity on which file is the current one can be a challenge.
Plannerly is simple online software where you can plan design with BIM:
Which version of the ICT agreement is the current one?
Who models which objects?
At what level of detail should modeling be done in each phase?
How is the interface between two objects across disciplines handled?
Is the 3D model synchronized with 2D details?
What version of the 3D model is current?
Confused by the terminology? Completely understandable...
LOD stands for "Level Of Development." If you thought it meant "Level Of Detail," you're not entirely wrong either, as that was the original interpretation of LOD. However, a common consensus today is that LOD stands for "Level Of Development."
You can download our whitepaper: How to use the new LOD standard in practice here. 
No more miscommunication.
Many BIM projects either contain too many or too few details because it is unclear what is expected from the various parties in the project. With Plannerly, you ensure that all parties know precisely the requirements for their BIM, so there is no double modeling or a "gap" in the project material where a range of objects is not modeled.